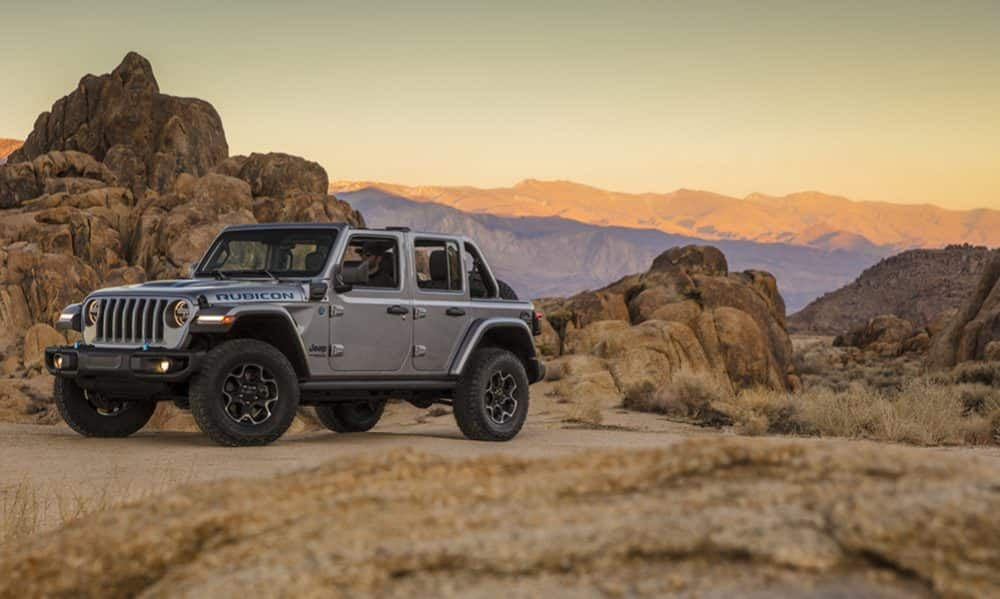 Jeep Wrangler 4xe Revealed
Brought to you by Cuero Dodge Chrysler Jeep Ram
Jeep has often discussed their plans for the future, and how they want to eventually shift their entire lineup into a more eco-friendly version that is technically advanced. Well, that dream has been made a reality with the Jeep Wrangler 4xe. Coming soon, this Wrangler model is going to be changing the name of the off-roading game, and the entire automotive landscape. While many brands are still continuing on with business as usual, Jeep is working hard to forge ahead on a new path. The Wrangler 4xe is here with a plug-in hybrid powertrain that is silent, offers zero-emission, and has electric-only propulsion. Down below we are going to go more in-depth on this vehicle, and how it is a true innovator.
Can you tell me about this powertrain?
The first thing we're going to cover is what exactly this powertrain includes. The key elements here include a turbocharged 2.0-liter 4-cylinder engine, an engine-mounted motor-generator unit, a transmission-mounted motor-generator unit, and a 17-kWh, 400-volt nickel manganese cobalt battery pack. Connected to this engine is an eight-speed automatic transmission, which really finished off a configuration that can maximize the efficiency of this hybrid propulsion. You will never have any issues when it comes to power, and definitely not when it comes to performance or fuel-efficiency. Everything in this configuration is well-thought-out and created with the driver in mind.
What are the E Selec Modes?
Another major improvement with this powertrain is the fact that you can specifically tailor this engine to suit every single trip that you are making. There are three different modes of operation. The first mode is Hybrid, which blends torque from the engine and electric motor. The powertrain uses the battery power first, and then eventually adds in the 4-cylinder engine when the battery needs to charge. The next mode is Electric, which operates on electric power only until the battery meets the minimum charge, or the driver needs more torque. The final mode is eSave, which prioritizes the 2.0-liter engine, and saves the battery for later use, such as if you are in an urban area.
How does this change off-roading?
The addition of electric power into and already highly capable machine only further boosts everything that you already love about a Wrangler. The electric motors deliver a more controlled and precise driving experience, which is really necessary whenever crawling or climbing. You'll find that this powertrain treads silently, and conserves fuel, which means you can focus more on the trail instead of everything else. Other than that, mostly everything else stays the same, and you'll still find the other features that you've come to expect!
Jeep Wrangler at Cuero Dodge Chrysler Jeep Ram
As you can tell, Jeep is working hard to look towards the future, and how electric power can further boost off-roading capabilities. Check out our full Jeep inventory today, and keep checking back for when you can add the Wrangler 4xe to your collection. You'll never regret owning this SUV.