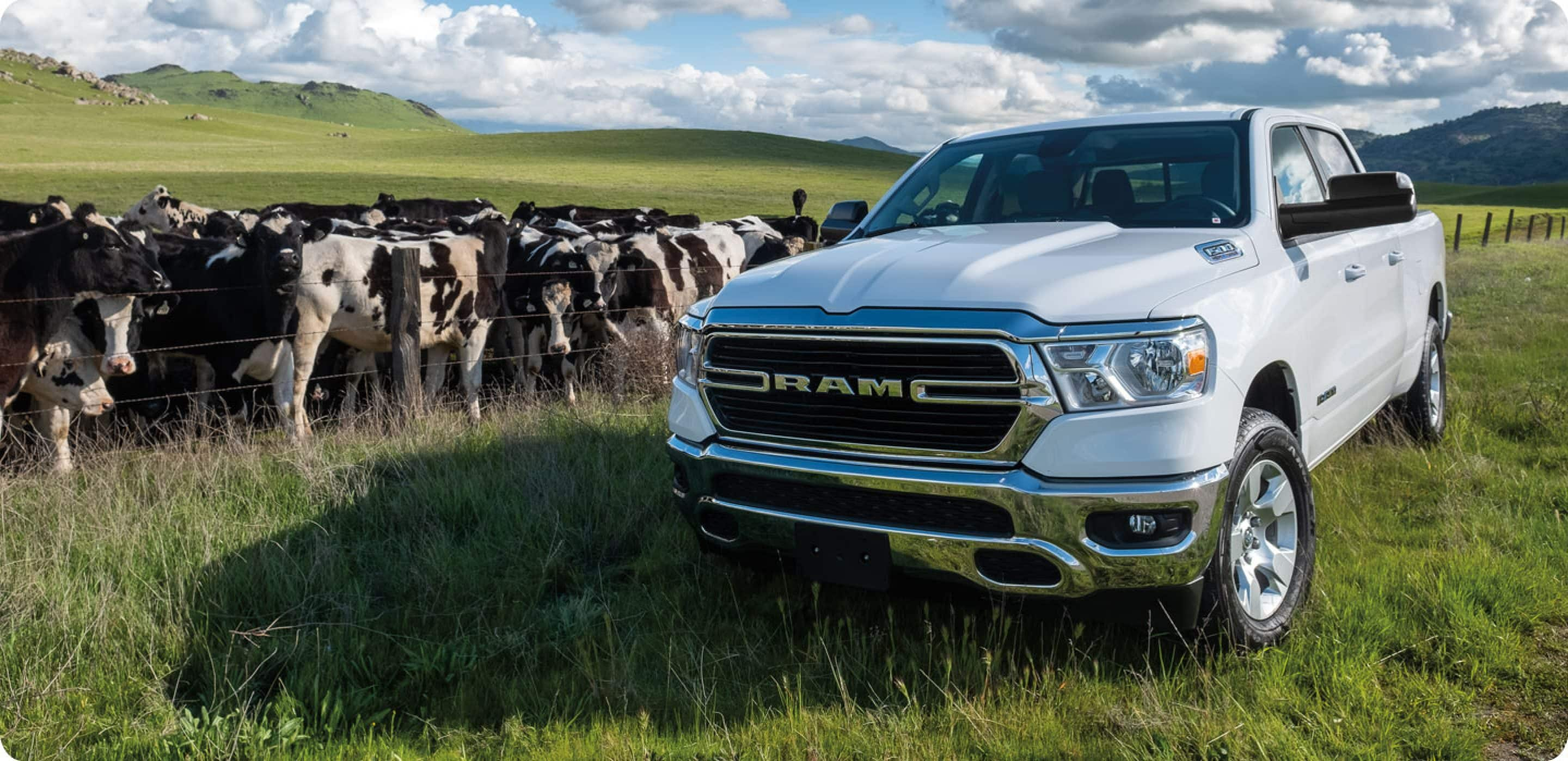 Ram Truck Brake Service Cuero TX
Written by Cuero Dodge Chrysler Jeep Ram
It's always best to have your brakes checked on your RAM before showing any signs of trouble. Here at Cuero Dodge Chrysler Jeep Ram, we make things a little easier by performing routine brake checks to all of our customers so our skilled technicians can detect and fix a problem before it starts. You can request a brake inspection separately or as part of any other service, such as a tire rotation or oil change. If you have been putting off regular service for your truck, remember to have our experts look at your brakes. Here are some symptoms and replacements you can have done on your next brake inspection.
Symptoms of bad brakes
There are plenty of signs to look out for to signify that your brakes are going bad. Look out for unusual sounds, pulsation, or vibration in the steering wheel or pedal. You should also be aware of a burning smell coming from your tires, a dashboard light that has been turned on, or a simple gut feeling that something is not right as you know your RAM best. A brake checkup can help keep your system performing well. Ram recommends that, at minimum, you have your front and rear brakes disassembled and services at least once every 12 months or 12,000 miles, which includes checking the emergency brake. Brake service and repair should be done as necessary. If your not sure if something is wrong with your brakes, be sure to stop by Cuero Dodge Chrysler Jeep Ram!
Brake pad replacement
How often you should change your RAM's brake pads will depend on where and how you drive. Most brake pads tend to last 30,000 to 40,000 miles, with factors such as frequent highway driving and smooth braking helping your brake pads last longer. If you tend to ride your brakes or haul heavy loads, your pads' life span will shrink considerably. How often you replace your pads also depends on what kind you have on your Ram, as some will last longer than others. Luckily, we here at Cuero Dodge Chrysler Jeep Ram offer brake pad replacements, discounts on brake service, and a limited  Lifetime Parts Warranty on brake pads. Our highly skilled technicians do brake checks and brake pad replacements everyday, and for your RAM, we'll only use parts that meet Ram's high standards.
Ram brake repair
While your Ram certainly has a strong engine that is capable of taking you into high mileage territory. Unfortunately, if you can't stop your Ram, it's essentially useless. If you notice that your brakes are continuously squeaking or not working well, don't hesitate! Driving safely is nearly impossible if your brakes aren't working correctly. Furthermore, if you wait for your brakes to work themselves out, it can result in more damage being done to your brakes and your bank account. Your rotors may start to warp if you are driving on bad brake pads, and metal-to-metal friction will significantly shorten the lifespan of your brakes. Our experts here at Cuero Dodge Chrysler Jeep Ram will help you steer clear of further brake damage as our services include pad/shoe replacement, brake rotor/drum resurfacing, brake fluid exchange/bleeding, and brake caliper and wheel cylinder installation.
Schedule brake service at Cuero Dodge Chrysler Jeep Ram
By now, you know how service for your brakes is essential and all the wonderful services that our dealership provides! The next step is to make an appointment by either heading down to our dealership and speaking with our wonderful team or filling out an appointment form
here on our website
. We want nothing more than to make sure that your brakes are healthy, and we look forward to working on your vehicle; and we can't wait to see you here at  Cuero Dodge Chrysler Jeep Ram!