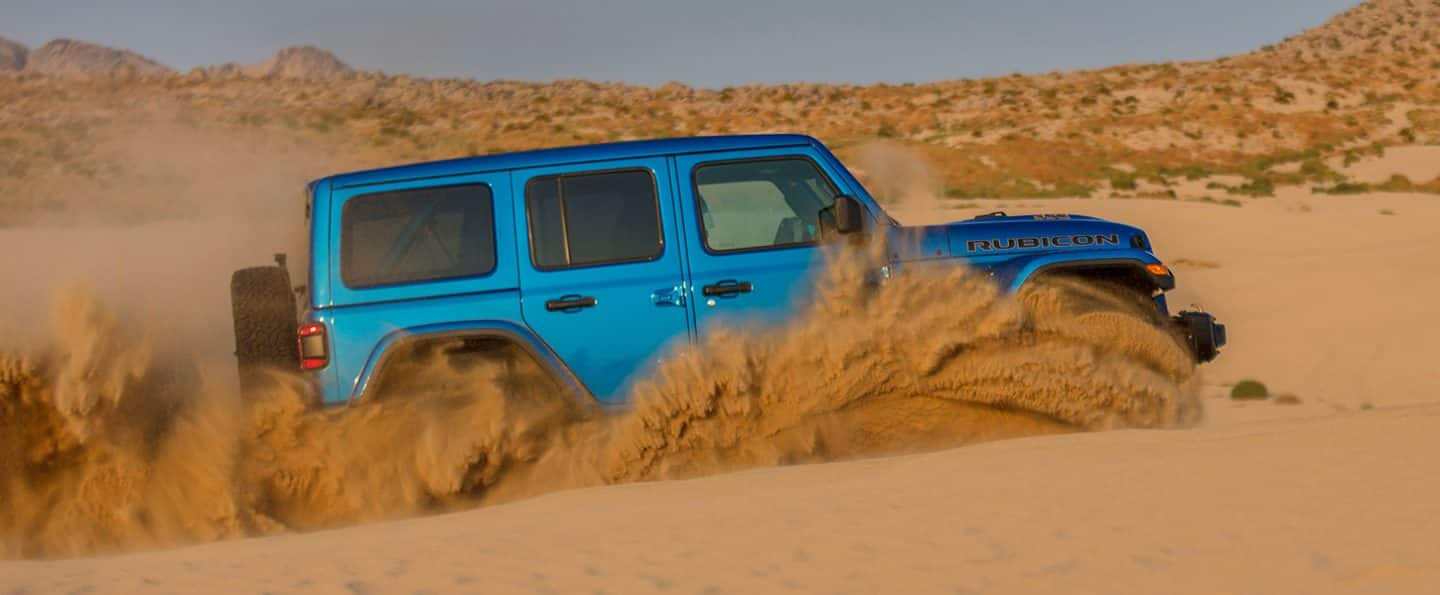 Jeep Launches the 2021 Jeep Wrangler Rubicon 392
at Cuero Dodge Chrysler Jeep Ram
Jeep enthusiasts asked for more power in their Wranglers. May we announce the 2021 Jeep Wrangler Rubicon 392. The first Wrangler to come with a 6.4L HEMI V8 engine delivering legendary off-road capability with impressive power and torque. The moment you push the engine start button, you will hear the V8 roar to life, and you will feel the rumble of the 470 horses of pure power at your command. This is the moment you will truly understand why Jeep created the Wrangler Rubicon 392. Keep reading if you would like to learn more about the all-new Wrangler Rubicon 392.
PURE ADRENALINE
Feel the rush of the Wrangler Rubicon 392. This Wrangler's 470 horsepower engine blows through the quarter-mile in an impressive 13.0 seconds and will jump from a standstill to 60 miles an hour in just 4.5 seconds. You will be king of every mountain and dune. Additionally, the Rubicon 392's heavy-duty braking system will safely bring you to a stop.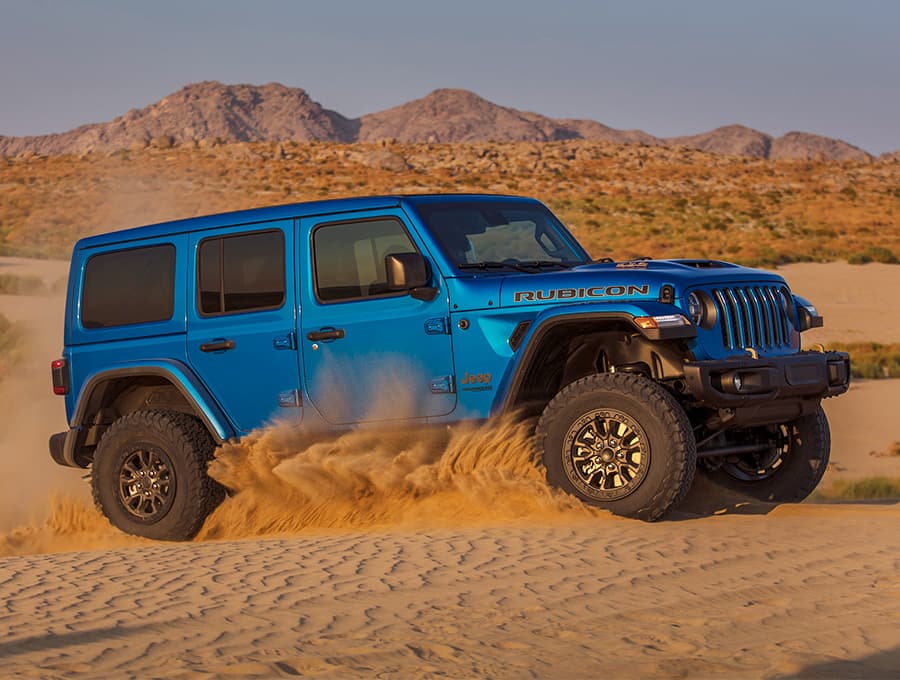 OUTSTANDING SUSPENSION TRAVEL
The Rubicon 392 comes with an Electronic Sway Bar Disconnect. This system allows for massive articulation with the push of a button. The Rubicon 392 gains a Ramp Travel Index of 730, providing superb off-road capability and suspension travel.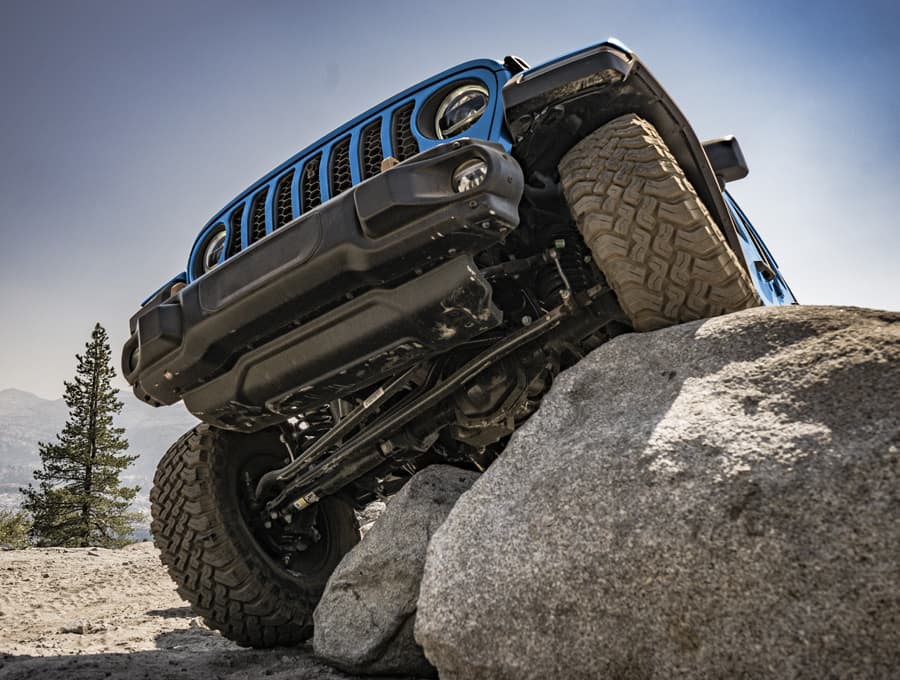 INCREDIBLE MANEUVER­ABILITY
This all-new Wrangler offers outstanding power as well as incredible maneuverability while traveling at higher speeds. The FOX aluminum-bodied 2-inch diameter shocks enhance performance, using race-proven dampening control, delivering a comfortable on-road ride and reliable handling even in the most challenging off-road conditions.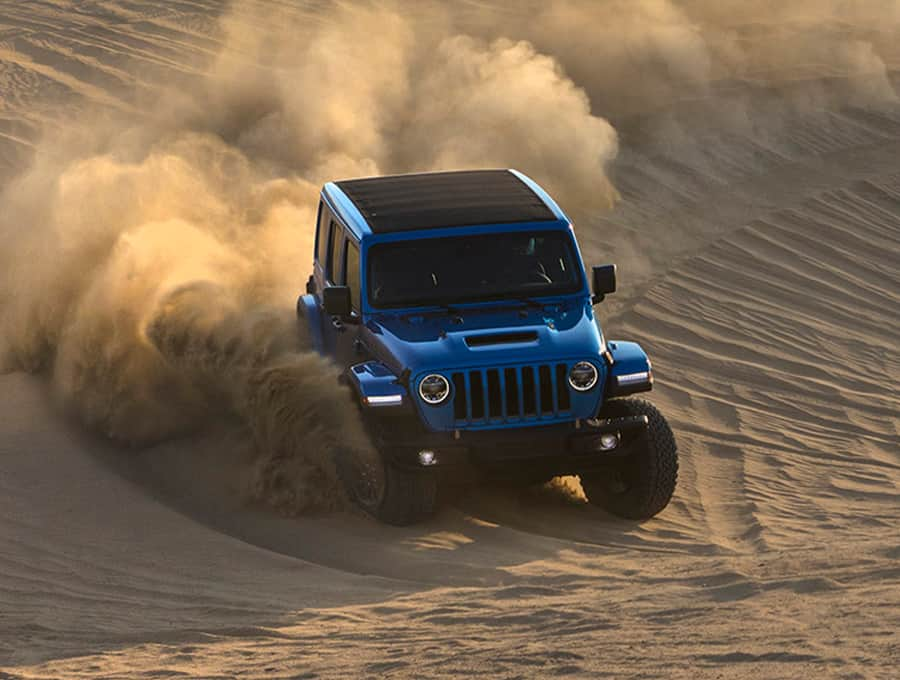 THE WHEEL DEAL
Every 2021 Wrangler Rubicon 392 comes with 33-inch mud-terrain tires wrap around exclusive 17-inch beadlock-capable wheels for an impressive mix of style and performance. Drivers who plan to take their Rubicon 392 off-road can take advantage of beadlock wheels by attaching the available functional beadlock ring. Together, they offer outstanding strength, holding your tires to the rims under extreme lateral loads.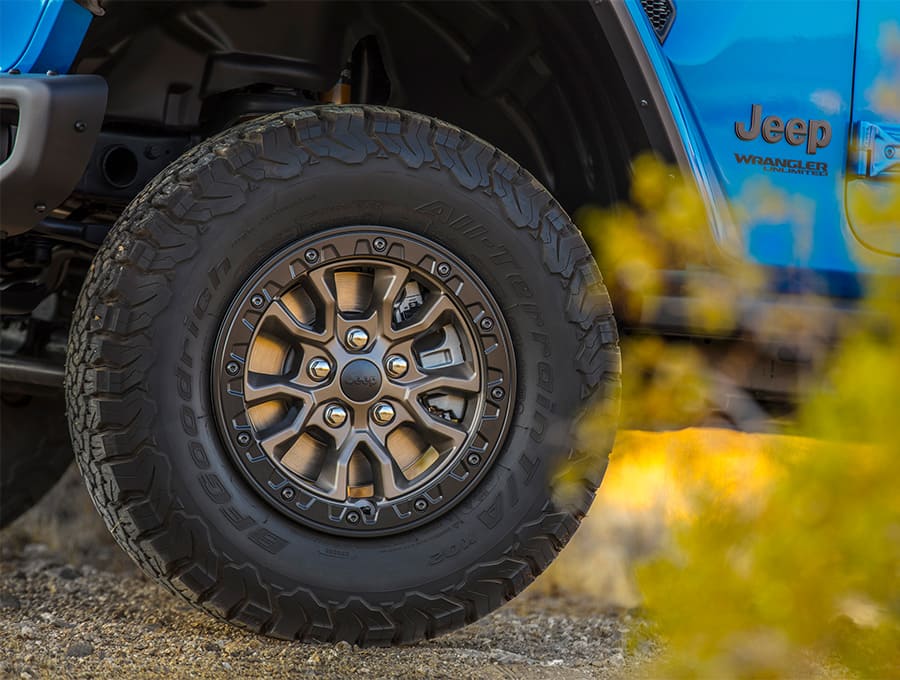 FEEL THE FLOW
The functional hood on the Rubicon is attached to the Hydro-Guide Induction System. This system enhances engine performance by sending cool air straight into the engine. Cooler air helps lower engine temperature, and the system also helps separate water from the intake while traveling in wet conditions.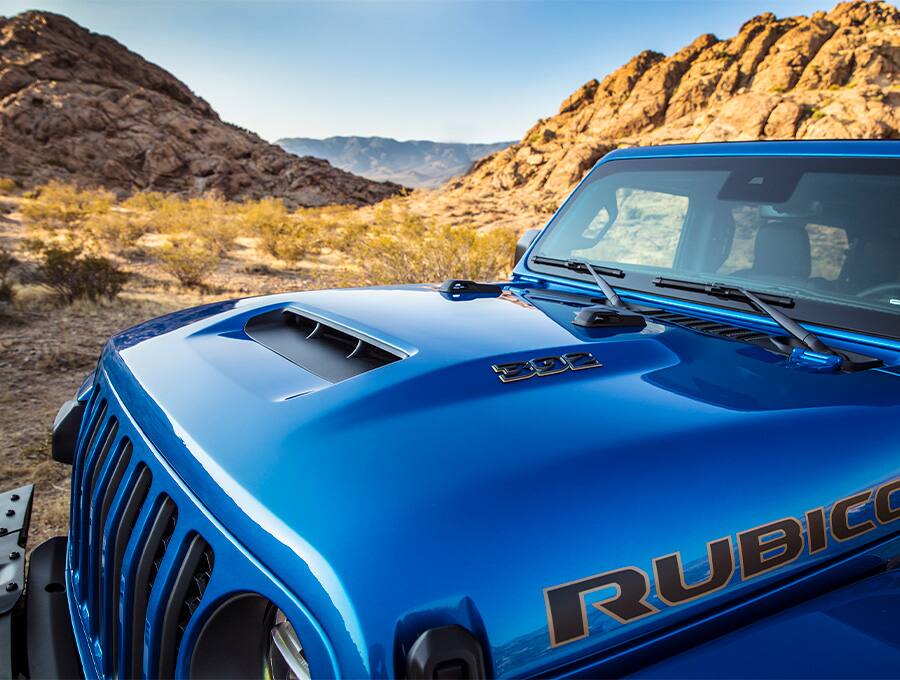 HEAR THAT HEMI V8 ENGINE ROAR
The 2021 Wrangler Rubicon 392 offers many first, but the most rhythmic first has to be the dual exhaust. With the simple push of a button, drivers can engage the Dual-Mode Exhaust System. This system allows you to toggle between quiet mode and performance exhaust modes. Quiet mode lets you moderate exhaust sound, while performance mode opens the electronically controlled valves, enhancing the exhaust sound from the 6.4L HEMI V8 engine. Plus, this system automatically sets your Rubicon 392 into performance mode while carrying heavy loads or running at higher RPM, helping minimize backpressure and maximizing horsepower.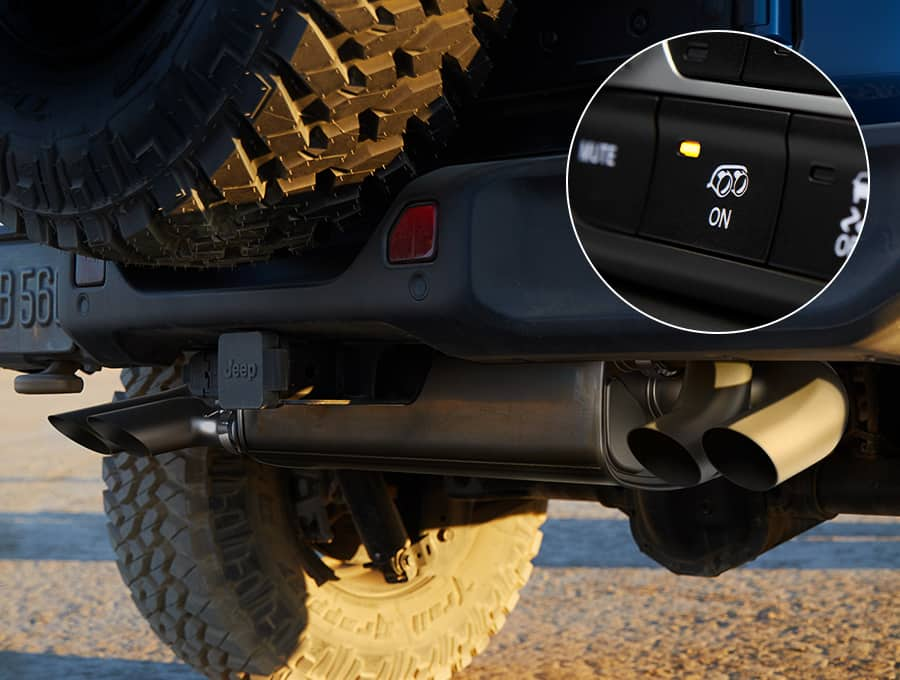 VISIT CUERO CDJR FOR YOUR NEXT JEEP!
If you would like to learn more about the 2021 Wrangler Rubicon 392, head over to Cuero DCJR. We have proudly served the greater Beeville area for many years. Plus we have a strong and committed sales staff with many years of experience satisfying our customers' needs. So please feel free to pop into our showroom and see our entire Jeep inventory. We are conveniently located a 2212 US Hwy 183 in North Cuero. If you would rather set up an appointment, you can call 888-430-3931.