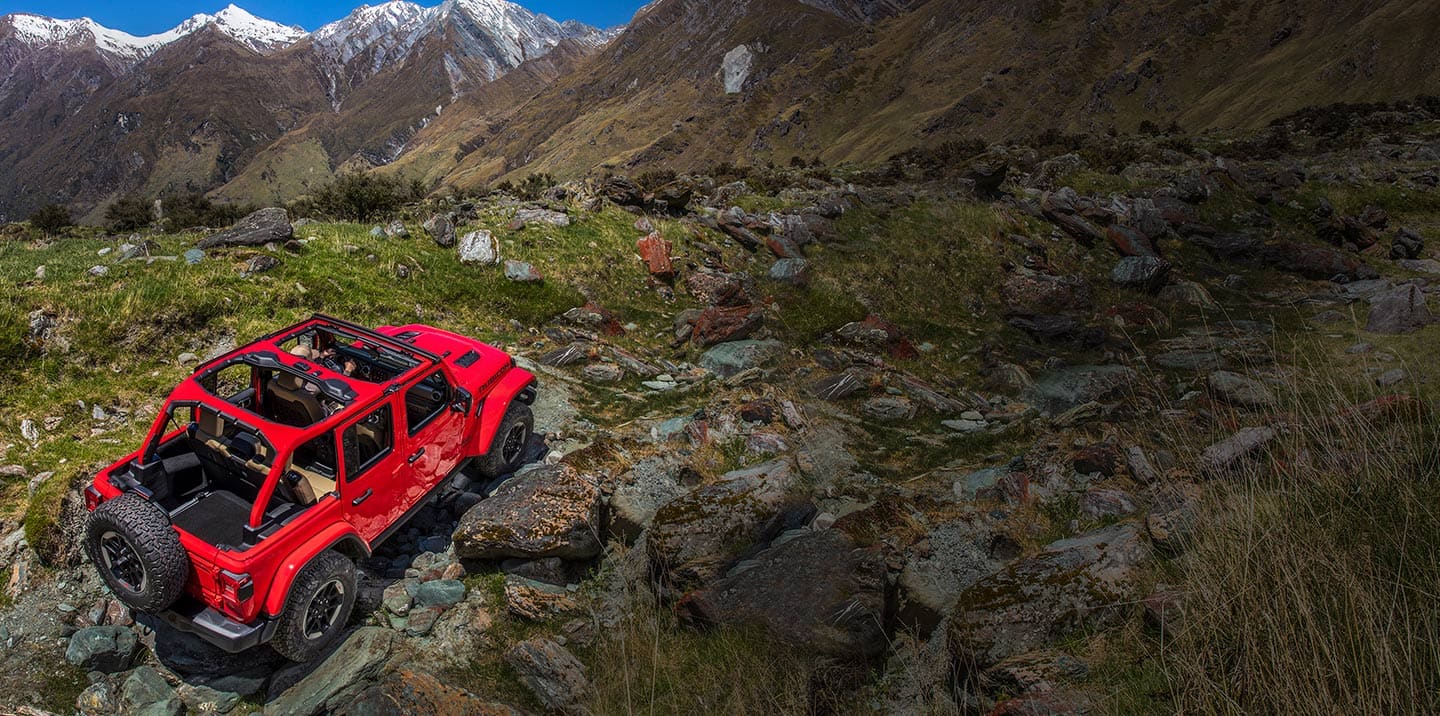 Jeep Wave Care at Cuero
Brought to you by Cuero Dodge Chrysler Jeep Ram
If you are a Jeep owner, then you have experienced that "Jeep Wave."  For those of you that are first-time Jeep owners, this wave is a way to acknowledge a fellow Jeep driver and an act of solidarity. The general rule of thumb is if a fellow Jeep driver waves at you, you wave back, no matter what Jeep model they are driving or you are driving. This is where Jeep got the inspiration for the Jeep Wave Program. The Jeep Wave program is a premium owner loyalty program that offers the Best-in-Class coverage. If you would like to learn more about this excellent program, read on.
What are the perks of the Jeep Wave program?
As a Jeep Wave program member, you will gain many different important benefits. Starting with your first three oil changes and tire rotations for the first 36 months of ownership and all service is completed by a specially-trained Jeep Brand technician at any Jeep dealership. Members will also receive a Jeep Wave premium service that offers peace of mind and no-charge maintenance for three years. Plus, you get a three-year unlimited mileage warranty, making Jeep Wave the only program with no mileage restrictions.
Does the Jeep Wave program include interruption coverage?
Members will also enjoy no-charge same-day vehicle rental for routine maintenance, trip interruption coverage up to $1,000 per occurrence, and 24/7 roadside assistance for the duration of the 5-Year/60,000-Mile Powertrain Limited Warranty period. If your Jeep vehicle stops running properly while you are away from home, this program covers you with $1,000 in trip interruption coverage for lodging, meals, and emergency transportation.
As a Jeep Wave member, can I schedule a service appointment online?
If you are a member and have questions about your Jeep or you would like to schedule a service appointment, call 844-JEEP-WAVE,24/7. You can also get in touch via email or by using the Live Chat option on your account page at any time.
Do Jeep Wave members receive other discounts?
Jeep Wave members get preferred treatment at Jeep Brand events across the country and access to exclusive events. Members also receive up to $500 in special discounts at 150 Jeep retailers throughout the country.
What years are covered under the Jeep Wave program?
Jeep Wave memberships have been expanded to all 2021 purchased or leased Jeep Brand vehicles. Select 2020 Jeep Brand vehicle models and trims are available. If your Jeep is a 2015 model year or newer, it is eligible for the Jeep Wave membership program.
Cuero Chrysler Dodge Jeep Ram is a Jeep Wave dealership!
The Cuero DCJR team is proud to be a certified Jeep Wave dealership. If you would like to join the club, come on down to our showroom and speak with one of our knowledgeable sales members. You can call us at 888-430-3931, fill out a form, or stop by our dealership at 2212 US Hwy 183 North Cuero, TX 77954. We serve guests in North Cuero, Beeville, Edna, Kenedy, Seguin, Yoakum, Gonzales, and Victoria, TX!