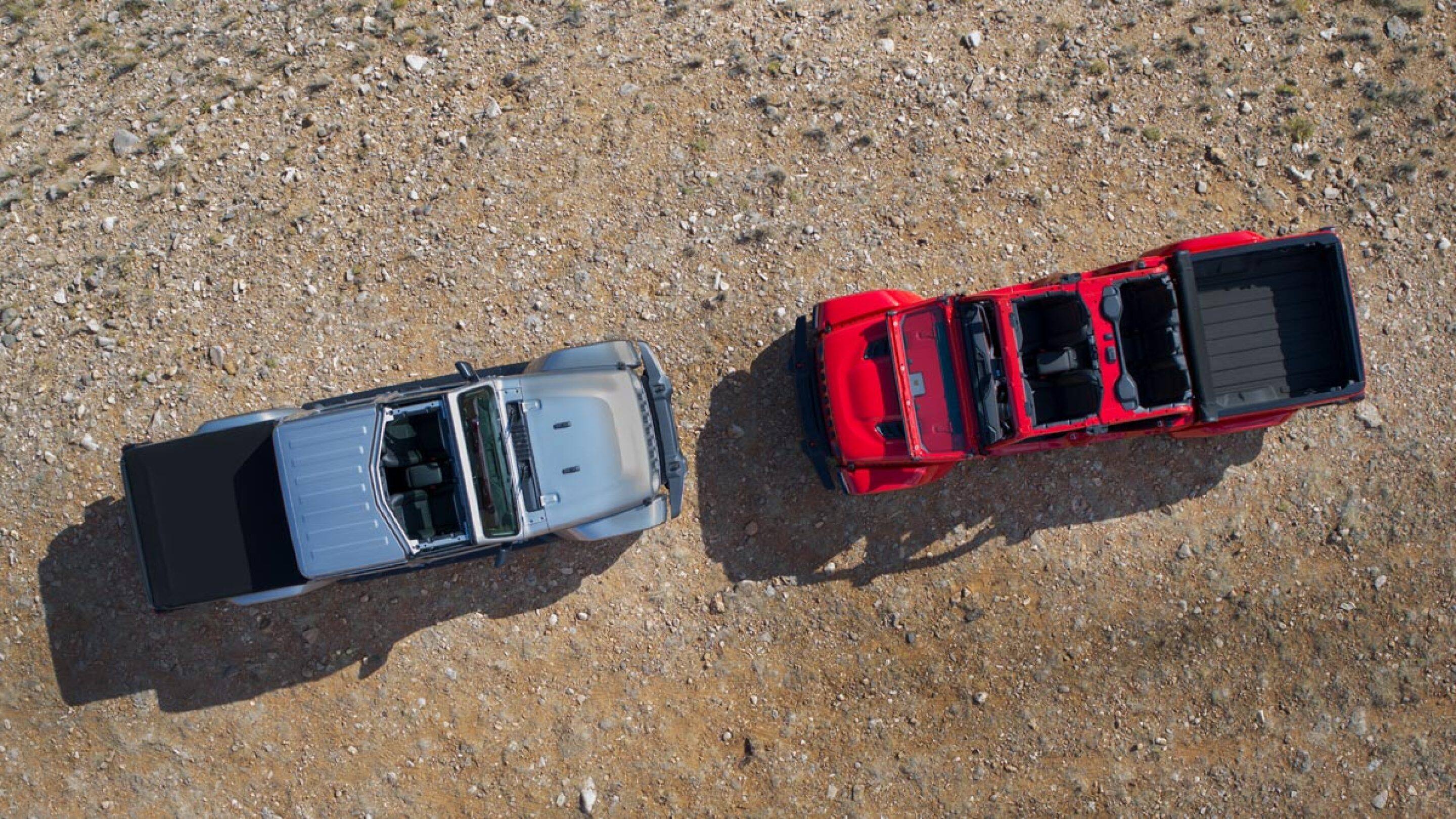 Summer Jeep Maintenance
Brought to you by Cuero Chrysler Dodge Jeep Ram
We know you can not wait to load up the back of your new Jeep Gladiator with your dirt bikes, tow your four-wheelers with your Jeep Grand Cherokee, or take the top off your Jeep Wrangler and hit the trails now that summer is finally upon us, but there are a few things you need to do first before you hit the road. The first thing you need to do before hitting the trails for a fun weekend away is to make sure your Jeep is running in tip-top shape. The best way to do that is by checking off each item on our summer Jeep maintenance list.
Summer Maintenance Check List
Oil Change 

We will say it until our face turns blue if we have to. The best way to keep your Jeep running in superior shape is by staying on top of your regular oil changes. We get it, it can seem like a hassle to have to get your oil changed and you swear you just did it not that long ago but your engine needs clean oil to run the way it was built to run. If you pass on your oil changes your going to end up with gelatinous sludge instead of golden oil. We don't have to tell you that sludge does not do the same job that oil does and without oil working as it should you're going to end up with a very unhappy engine and a costly repair bill.

Check Coolant 

Since we're talking about fluids we figured we'd jump on over to coolant. Your Jeep Renegade uses coolant to keep your engine from overheated. Coolant also lubricates your water pump and guards against corrosion. Coolant like oil degrades over time and should be replaced every year or two if you have conventional coolant and every five years if you have extended life coolant. Between changes, you should check on your levels to make sure you aren't running low. 

Check Your Battery

Trust us when we say you do not want to end up out on the trail with a dead battery, so do yourself a favor and have your battery checked. Our service technicians can tell you how much life your battery has left and if it needs to be replaced. They can also see if you've got any buildup, corrosion, or loose connections that can prevent your battery from running as it should. 

Check The A/C

We all know it gets hot in Cuero, this is Texas after all, which is why you're going to want to check your air conditioning system on your Jeep Cherokee. Prevent getting stuck in 100-degree temperatures by bringing your Jeep down to us here at Cuero CDJR so we can run a diagnostic on your A/C and make sure everything is running the way it should. If your technician notices something that could cause a problem they have the knowledge and skill to go ahead and repair it.
Jeep Service Center in Cuero, TX
Know that you know which service items you need to have looked at before all the summer fun starts it's time to bring your beloved Jeep down to Cuero Dodge Chrysler Jeep Ram so our service technicians can do what they do best, keeping your Jeep Wrangler running in outstanding condition. While you're here you can check in with our parts department and talk to them about that liftkit you've had your eye on. If you'd like to make a service appointment with us simply
click here.